Links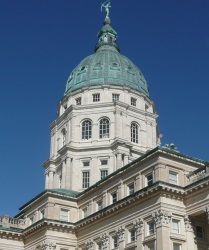 Your Representatives
If you don't know who your state senator and representative are, you can enter your address here: http://www.ksleglookup.org.
For more information on the House and Senate visit www.kslegislature.org.
Kansas Education Partners
Kansas Association of School Boards – www.kasb.org
Shawnee Mission School District Legislative Page – www.smsd.org/publicinfo/pages/legislative.aspx
Shawnee Mission Area Council of PTA Legislative Page – www.smac-pta.com/legislative
Education Policy Resources
National Education Policy Center – nepc.colorado.edu
Other Grassroots Organizations – We're Not Alone!
Network for Public Education – http://networkforpubliceducation.org
Stand Up Blue Valley – www.standupbluevalley.org
Kansas Families for Education – www.fundourpublicschools.com
Defend the American Dream – Kansas Public Schools – defendks.wordpress.com
Educate Andover – andoverlegislativecouncil.weebly.com
Save Our Schools / Cowley County – Save Our Schools / Cowley County on Facebook
Save Olathe Schools – Save Olathe Schools on Facebook
Northeast Indiana Friends of Public Education – neifpe.blogspot.com
Texas Kids Can't Wait – www.texaskidscantwait.org
Michigan Parents for Schools – www.miparentsforschools.org
Empower Education for Georgia – empoweredga.org
Standing Together 4 Strong Community Schools – strongcommunityschools.wordpress.com
Public Schools First NC – www.publicschoolsfirstnc.org